Loft
from € 120 per person/night
for 2-3 persons
With about 32 m² and 4 meters from floor to ceiling, this Loft provides plenty of room to dream on and on. Living deluxe!
Ca. 32 m² Loft-Feeling: 4 m maximum ceiling height, King Size double bed with a frame of Larch, high-quality pocket spring mattresses, oversized duvets, Panorama Niche for relaxing moments, balcony, "Cono" decorative lamps – special design by Harry Thaler, textiles made from original Moessmer Loden, Flat TV, Minibar upon request, room safe, continuous living area ventilation, fresh Ahrn / Aurina Valley springwater, Zero Waste Natural Body Care by Team Dr. Joseph, hot-air blower, Spa handbag with sauna towels and bath robe, barrier-free access, dogs are not allowed.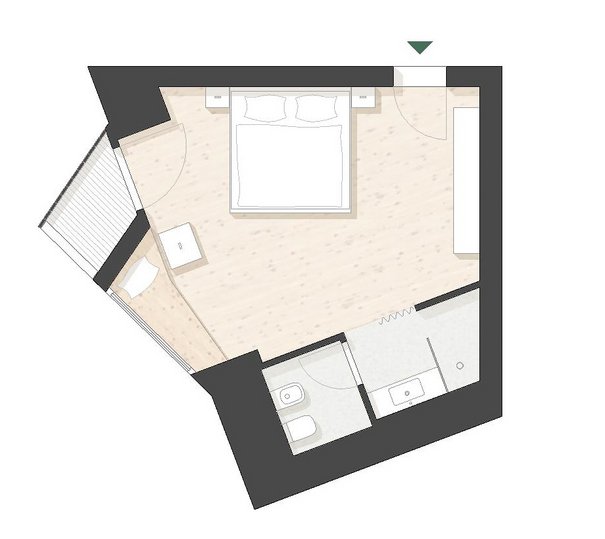 Prices
Flexible rates – perfect for early bookers
We change daily our prices according to our occupancy.
Designed to unwind